Bomb Squad - Youth Speed Program
$97.00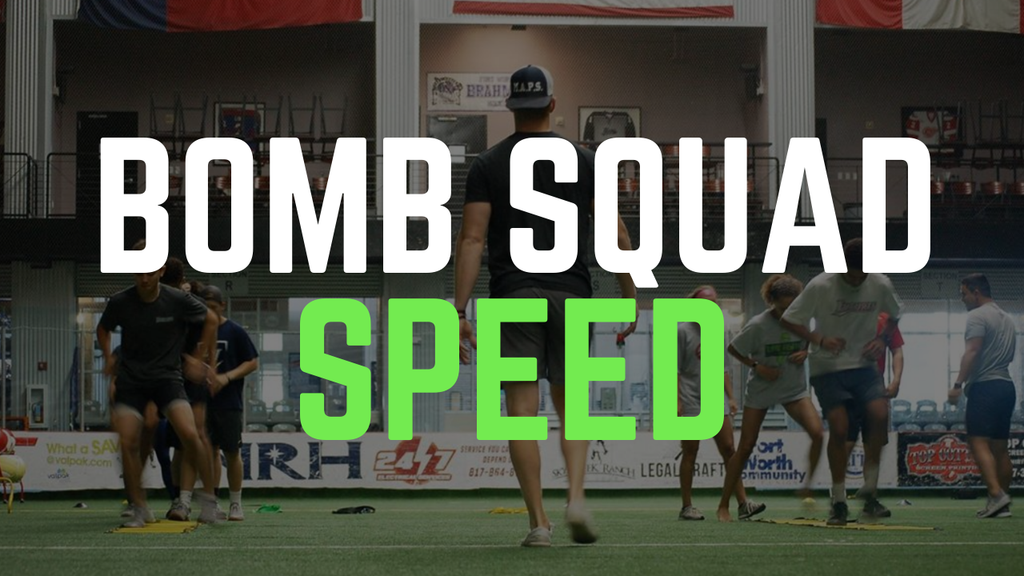 9 Week Youth Speed AND Youth Strength Training program combo.
Imagine what your player could be capable of with more Strength and more Speed.
With less PE, more sitting and less physical demands in the life of youth in general - kids are competing FAR below their strength capabilities.
And as a result we are seeing a skyrocketing injury rate and decreased performance across all sports.
The best athletes are the best "movers", and with the Bomb Squad training, kids will focus on foundational exercises to improve:
Top speed
Running form
Mobility
Explosive power
Core strength
Leg strength
Shoulder stabilization
...and more
Each program contains 2 workouts per week, with printable PDF and demonstration videos, making it easy to follow and improve.
If your kid wants to perform well on game day, don't let them compete at 80% of what they're capable of.  Give them a major advantage over the competition by improving their strength foundation right now.
Product Reviews app integration required
Bomb Squad - Youth Speed Program
Bomb Squad - Youth Speed Program

Description

9 Week Youth Speed AND Youth Strength Training program combo.

Imagine what your player could be capable of with more Strength and more Speed.

With less PE, more sitting and less physical demands in the life of youth in general - kids are competing FAR below their strength capabilities.

And as a result we are seeing a skyrocketing injury rate and decreased performance across all sports.

The best athletes are the best "movers", and with the Bomb Squad training, kids will focus on foundational exercises to improve:

Top speed
Running form
Mobility
Explosive power
Core strength
Leg strength
Shoulder stabilization
...and more

Each program contains 2 workouts per week, with printable PDF and demonstration videos, making it easy to follow and improve.

If your kid wants to perform well on game day, don't let them compete at 80% of what they're capable of.  Give them a major advantage over the competition by improving their strength foundation right now.




Reviews

Product Reviews app integration required