The Bulletproof Parent
$197.00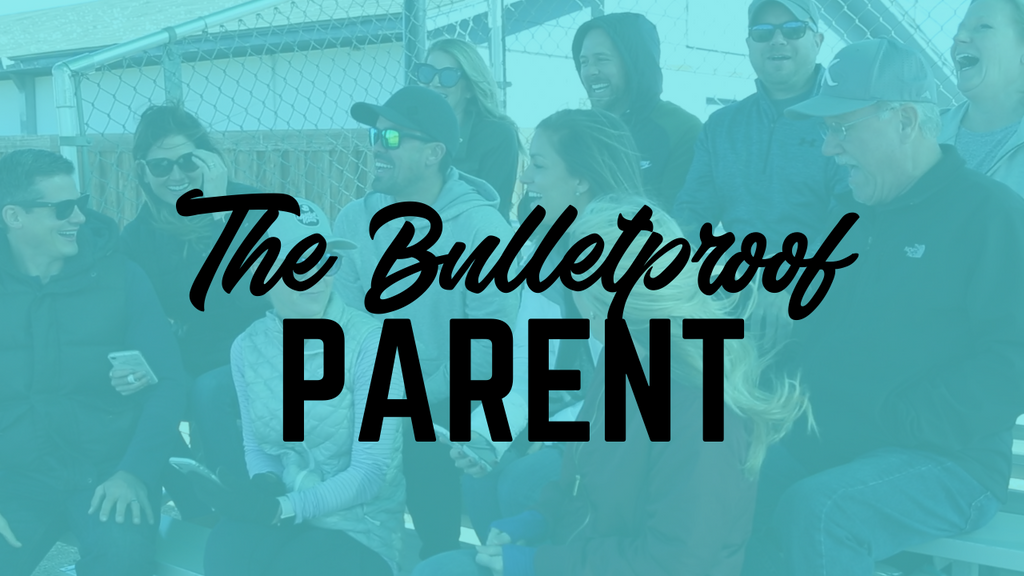 "My son and I are talking in a way that we never have before.  That has been worth it's weight in gold."
This is the training that can change everything for your family.
As parents we mean well, but our GOOD INTENTIONS are often the CAUSE of our players' bad performance and mindset.
Have you ever tried to help during a workout, or tried to help fix a mistake and the conversation/workout end with no progress and both you AND your kid frustrated?
I've been there, but there's a better way.
Youth sports are the PEAK parent/child bonding opportunity that is being completely squandered by most....
However there are REAL strategies that we parents can use to help our kids play better AND improve our relationship with them through their sport.
Learn what you can do and say (and more importantly what NOT to do/say) BEFORE, DURING, and AFTER a competition to increase confidence, settle nerves, ACTUALLY be able to have your advice be well received.
You will learn:
With over 10 simple trainings compiled from some of the best teachings in psychology, sports performance and human relationships...

...you are so close to using sport to
 

STRENGTHEN

 

your relationship with your child instead of straining it.
Product Reviews app integration required
The Bulletproof Parent

Description

"My son and I are talking in a way that we never have before.  That has been worth it's weight in gold."

This is the training that can change everything for your family.

As parents we mean well, but our GOOD INTENTIONS are often the CAUSE of our players' bad performance and mindset.

Have you ever tried to help during a workout, or tried to help fix a mistake and the conversation/workout end with no progress and both you AND your kid frustrated?

I've been there, but there's a better way.

Youth sports are the PEAK parent/child bonding opportunity that is being completely squandered by most....

However there are REAL strategies that we parents can use to help our kids play better AND improve our relationship with them through their sport.

Learn what you can do and say (and more importantly what NOT to do/say) BEFORE, DURING, and AFTER a competition to increase confidence, settle nerves, ACTUALLY be able to have your advice be well received.

You will learn:

With over 10 simple trainings compiled from some of the best teachings in psychology, sports performance and human relationships...

...you are so close to using sport to

 

STRENGTHEN

 

your relationship with your child instead of straining it.

Reviews

Product Reviews app integration required